Carr Gomm - Strategic Plan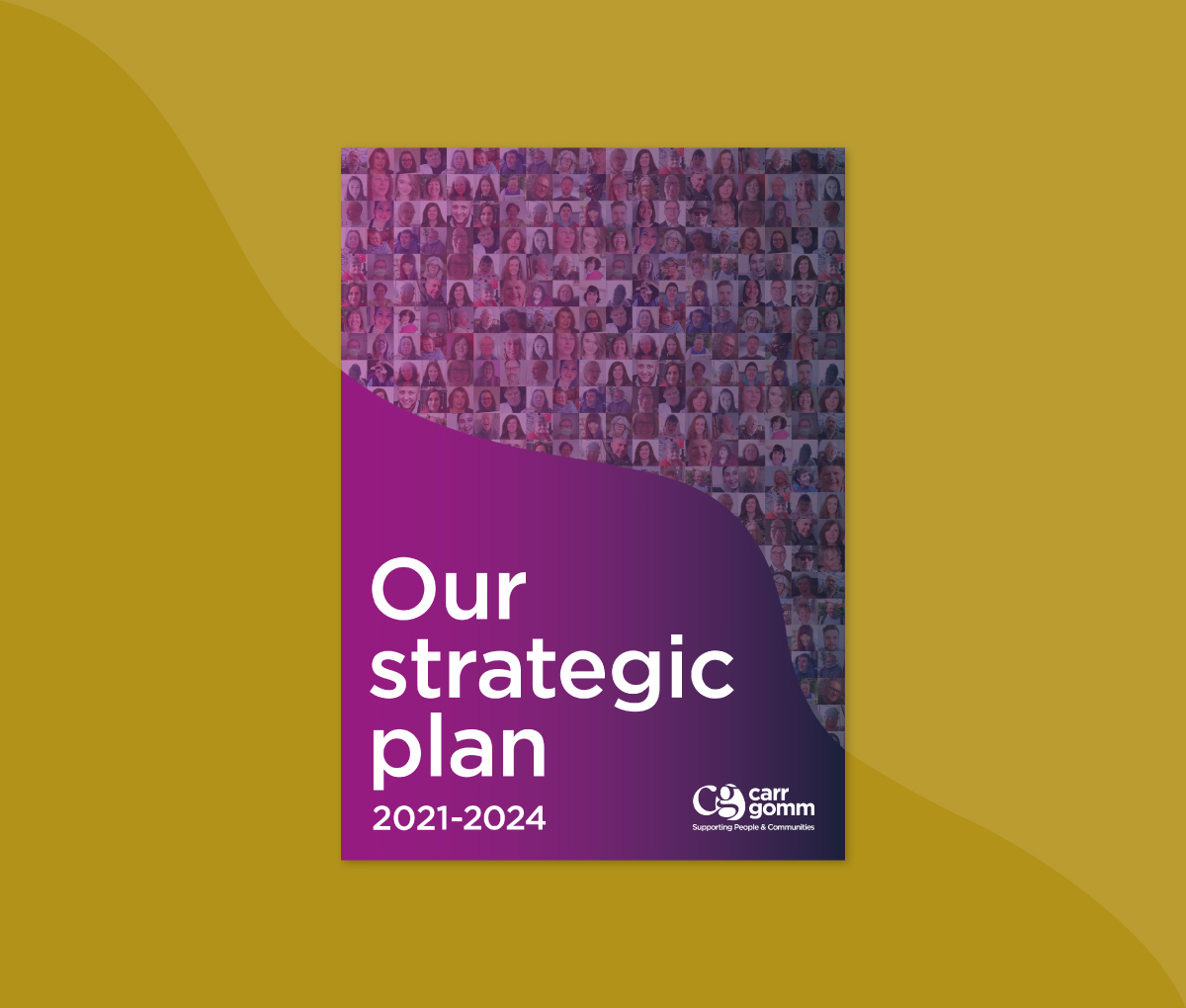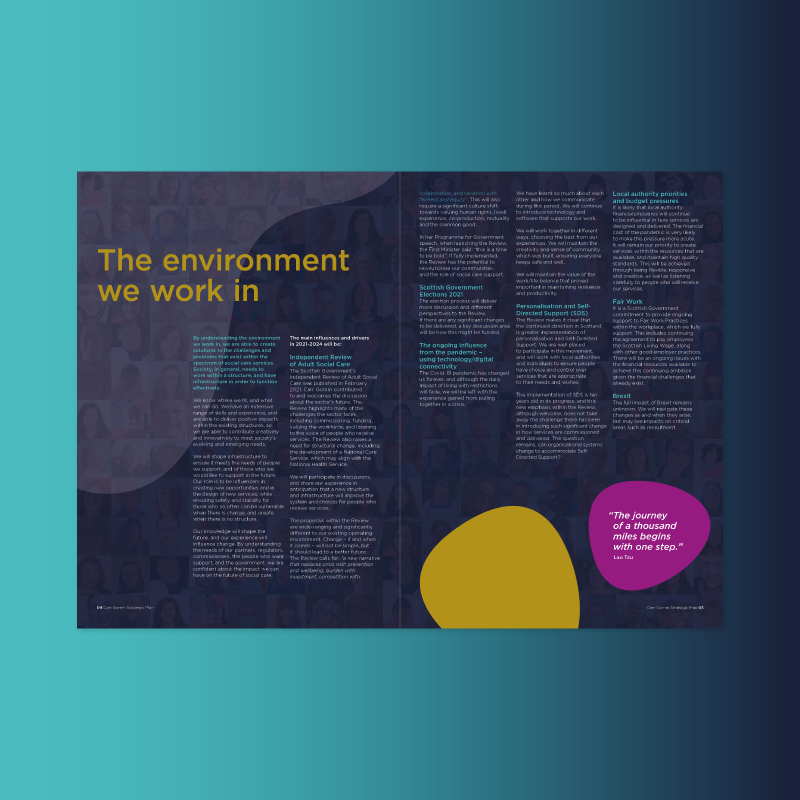 Evolving the brand look
BACKGROUND
Carr Gomm is a Scottish charity founded in 1990 by Major Richard Carr Gomm OBE. It focuses on an individual's needs for social care and community development across Scotland. Its goal is to support people who, for reasons of disability or vulnerability, need some help in their lives, enabling them to live their lives safely and well, according to their choices, whilst making plans to achieve their hopes and dreams for tomorrow.
OBJECTIVE
We were asked to design the charity's 2021-2024 strategy document which is a key piece of literature, used to communicate with a large range of stakeholders outlining the way it will approach its work and develop its plans over the next three years.
WHAT WE DID
We developed a range of concepts that moved the brand on to present the charity as a more modern, vibrant and bold organisation, making full use of the brand's colour palette. The result was a clean and simple design that was well received by board members and stakeholders alike. 
SERVICES USED
> Brand look and feel
> Design for print

RESULTS
Read the Strategic Plan here