Scotch Whisky Association - Sustainable scotch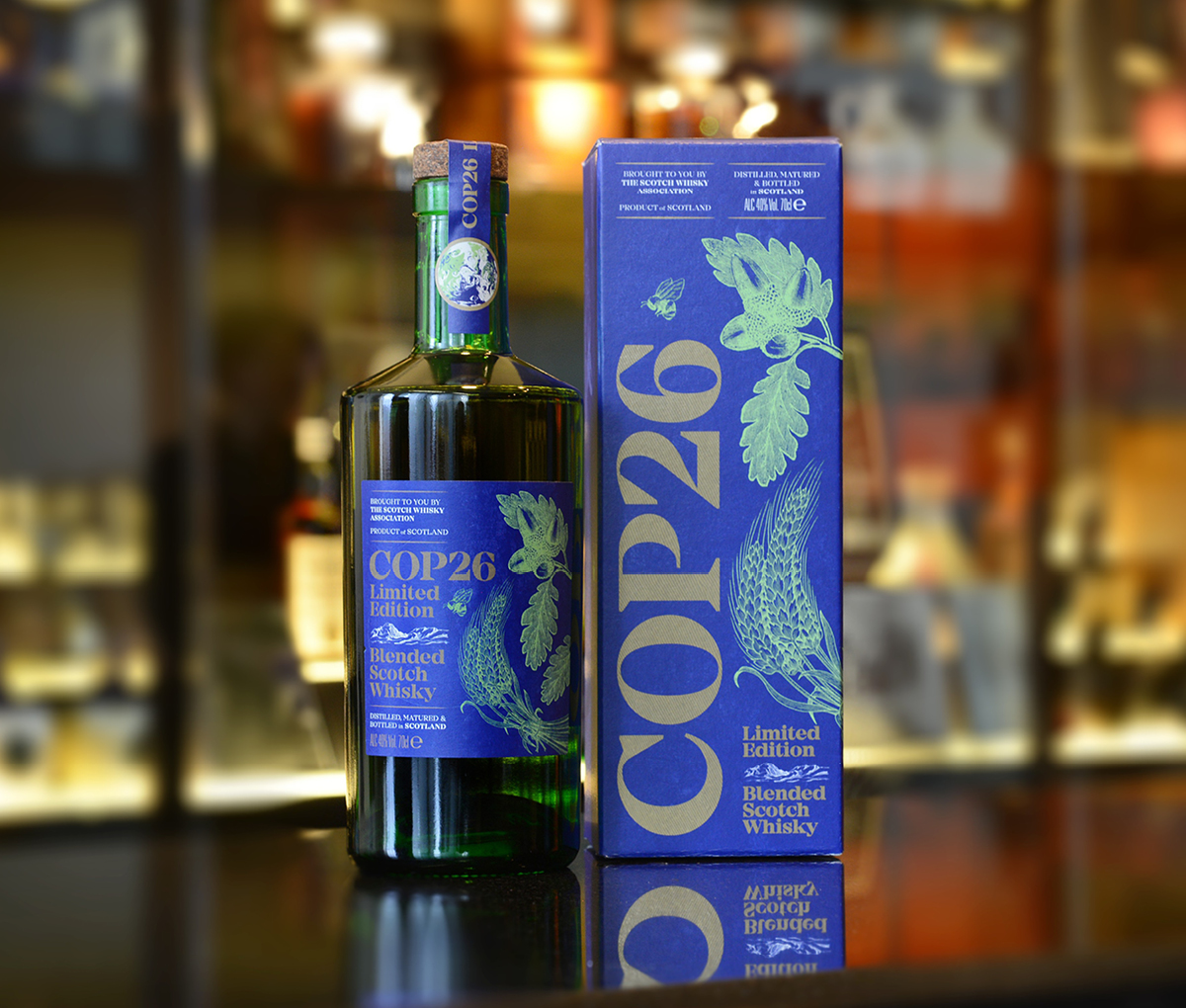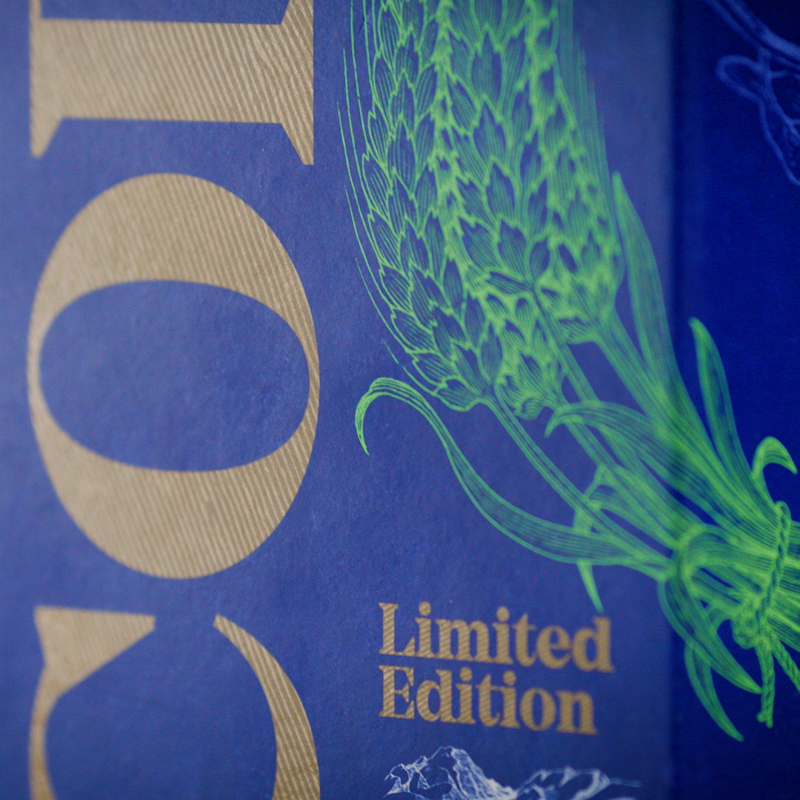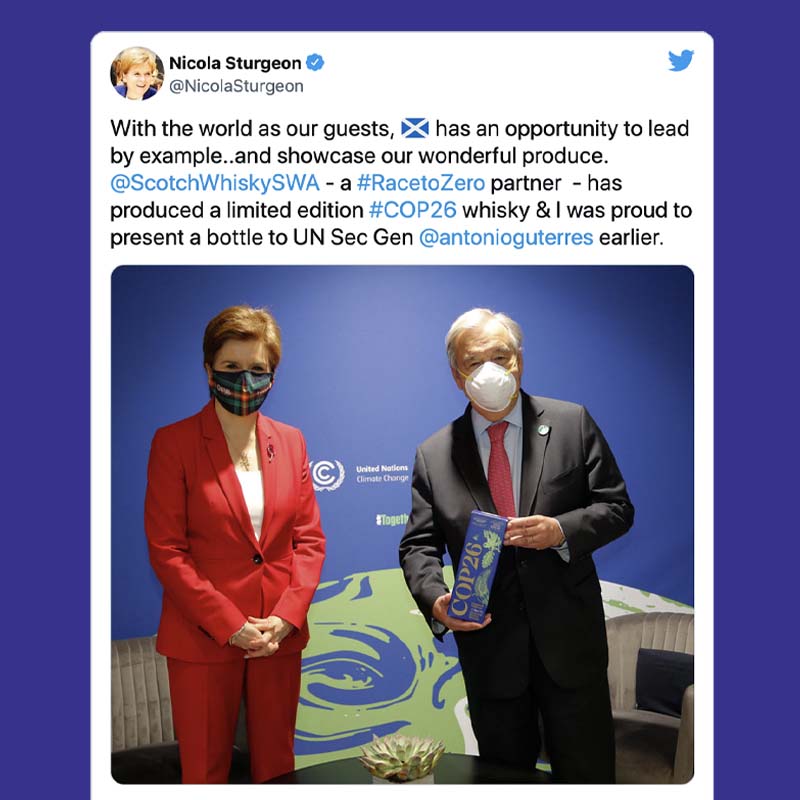 COP26 limited edition Scotch Whisky
BACKGROUND
The Scotch Whisky Association (SWA) is the trade body for the Scotch Whisky industry. Its role is to advance the global interests and profile of Scotch Whisky, its members and of the industry as a whole.
OBJECTIVE
Design packaging for a unique limited edition Scotch Whisky, to be presented to world leaders, delegates and visitors at COP26. The packaging needed to reflective Scotch Whisky industry's commitment to sustainability from grain to glass, as well as celebrating the collaborative spirit of the conference.
WHAT WE DID
Utilising the instantly recognisable colours of the COP26 brand, we designed a pack that highlighted the natural resources involved in the creation of Scotch Whisky. Traditional engraving illustrations of flora and fauna were combined with a contemporary serif typeface to create a special piece of packaging for a unique event.
The bottle is made from 97% recycled glass, with a fully recyclable stopper created from natural cork, recycled wood and recycled cork particles. The label paper contains 55% post-consumer recycled fibres, including leftover barley from the production process, and the carton is made from 100% recycled fibres. 
Learn more about #sustainablescotch 
SERVICES USED
Related Projects